You'll get a rent statement once a year in April, but you can check your balance and transactions at any time via your myB3Living account. We'll also sent you a copy of your statement if we spot any issues on your account. If something doesn't look right, take a look at our FAQs on rent accounts below or click here to send in a query.
Frequently asked questions
If you're on Housing Benefit that gets paid to us directly, it usually gets paid 'in arrears'.
By this, we mean it gets paid afterwards. So your rent will go on first, then Housing Benefit will pay this off afterwards - usually with a delay of 2-4 weeks (depending on which council you're with).
But if...
Your Housing Benefit has dropped and you weren't expecting it
A Housing Benefit payment is missing
You've made a claim and it still hasn't come through 
...then we recommend contacting your local council to find out what's happened. (Click here for Broxbourne Borough Council)
If you're worried this might put you in arrears on your rent account, then let us know what's going on and we may be able to help. Click here to contact us.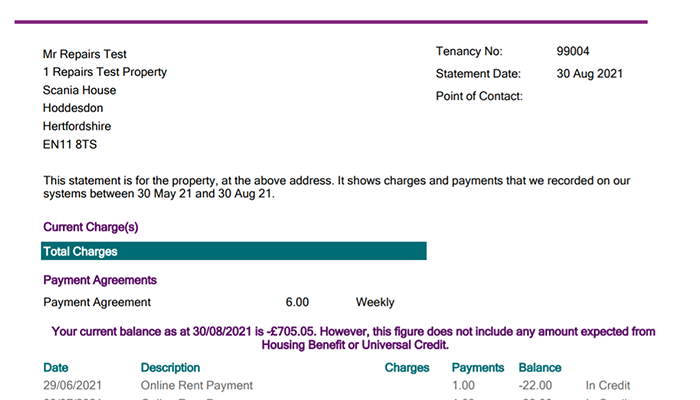 If you paid in some money on or close to the date we sent your rent statement, then it might not have had time to show on your rent account. (The 'Statement Date' in the top right corner tells you when we printed out your statement.)
But if the payment was a week or more before that date, then click here to let us know something isn't right.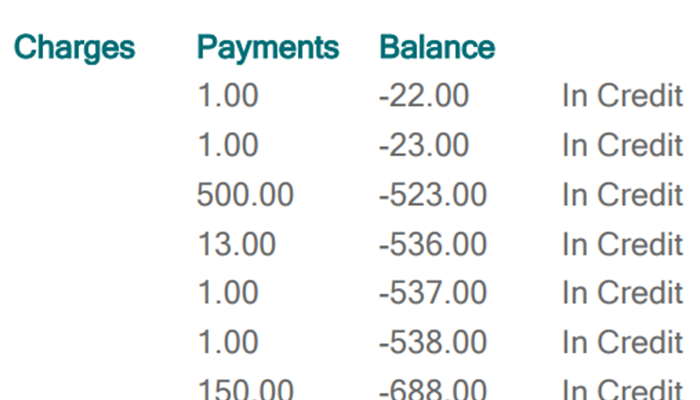 You rent statement is like a credit card statement - but it works the opposite way to your bank statements.
This means your 'balance' on each row shows how much you owe. So if a row shows a minus figure, then this is your credit.
For example,
Balance: -£5.00  - this means you have £5 credit on your rent account.
Balance: £10.00   - this means you owe £10 rent.
If something still doesn't look right about your rent account / rent statement, raise it with us and our Rent team will have a look into this for you.