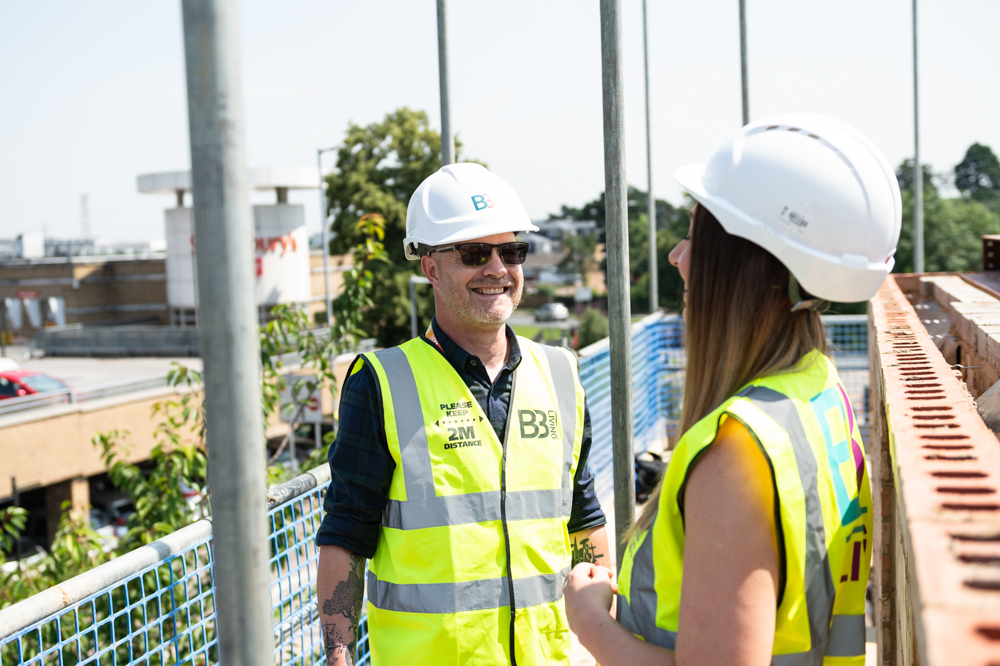 We're all in it together. Whether that's through our challenging moments, "chip-butty Fridays", by-the-desk baby showers, or post-football chat. We're one team; that's what matters. Most of the business will know you by name - and that goes right up to the top. We're all different and we embrace that - it makes us who we are. We're learning to be more inclusive and would love your help to drive this forward. 
Life's a bigger picture. Time with families, friends, or pets matters to all of us. Our colleagues say that things like our generous annual leave, using your van to commute, or the up to 12% pension contribution means a lot.
Our flexible working options (e.g. working from home, compressed hours) and broad benefits package offer something for everyone.
You'll also be able to access exclusive discounts, shopping vouchers, and colleague benefits on Perk Place, our internal benefits hub. 
There's lots going on here – so you don't have to stay in a lane. You might pick up a new trade. Or an interesting project might take you in a new direction. We have lots of home-grown talent, and we'll trust, invest and support you to grow through learning. If you can think of new and better ways for us to help local people, we can't wait to hear about it.
At the end of each day, you'll go home knowing your hard work has made a difference - you'll see it first-hand. You'll be helping the planet too - as we have big goals to cut carbon and be more sustainable. You'll be part of our Customer Ethos which is all about pulling together, offering great customer service, and creating better futures.
Real stories
Read what our colleagues have to say about working for us.
Finding our office
Our office is based in the heart of Hoddesdon town centre, close to local amenities. It's around a 20-minute walk from Rye House train station, and 25 minutes from Broxbourne station. The nearest bus stop is just a minute away from Scania House.
We also offer a free onsite car park for staff.