Our service standards are about getting the essentials right. They describe what your experience with B3Living should be like.
We have 13 core standards, divided into five themes. You can see the detail below...
Our service standards were set by and for our customers. We consulted with a group of customers, and they ranked different issues to tell us what was a priority for them.
Our Customer Annual Report looks out how we're performing against these standards, which we recommend taking a look through.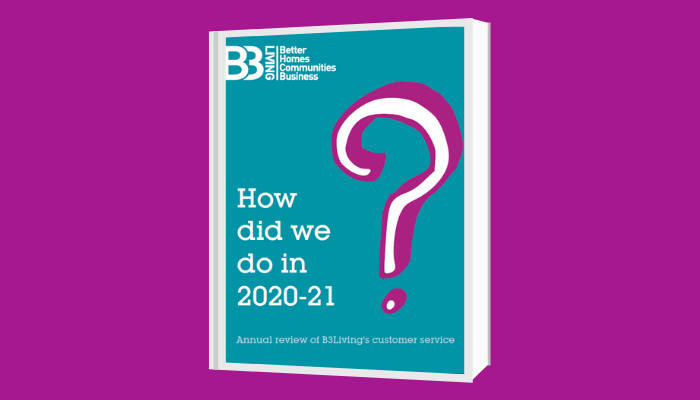 Click to view
Our service standards
Be understanding, helpful and efficient no matter how you get in touch – on the phone, face to face, the lot.
Make sure everyone has equal access to our services and is treated fairly.
Apologise when we've got things wrong, be clear about what we will do to put them right, and let you know when.
Make it easy for you to get in touch with us and respond quickly when you do.
Keep your information safe and accurate.
Tell you how we're performing – and see what you think.
Fix things properly, on time and make sure appointment work for both of us.
Make sure your home is safe and secure the day you move in.
Maintain all hallways, grounds, etc so you can be proud of your neighbourhood.
Calculate estimates and final rent (and/or service charge) figures every year.
If you live an Independent Living customer, we'll make sure our services are tailored to you and review your needs regularly.
Make sure that we provide homes that people can buy through the shared ownership scheme.
How are we doing?
Do you think we're meeting these standards? Vote using the icons below: