500 homes in the next three years.
That's our ambition. So, if you're lining up a project that could help us achieve this, we would be keen to hear from you.
We have a New Business team who make sure we have a healthy pipeline of new-build homes. Our programme is mixed including land-led residential projects as well as Section 106 schemes.
We enjoy excellent relationships with Homes England and local authority partners, thanks to our profile as a community-based organisation.
Contact our New Business team
We are open to new land-led or Section 106 opportunities.
We wish to build on the strong partnership we have, as well as forging new ones.
Our research shows that there is an acute need for housing in our area, so we have made a strategic commitment to build locally.
Where we work
We're seeking opportunities predominantly in the Borough of Broxbourne and the surrounding areas (Hertfordshire and Essex).
Follow the link below to see schemes we have under construction.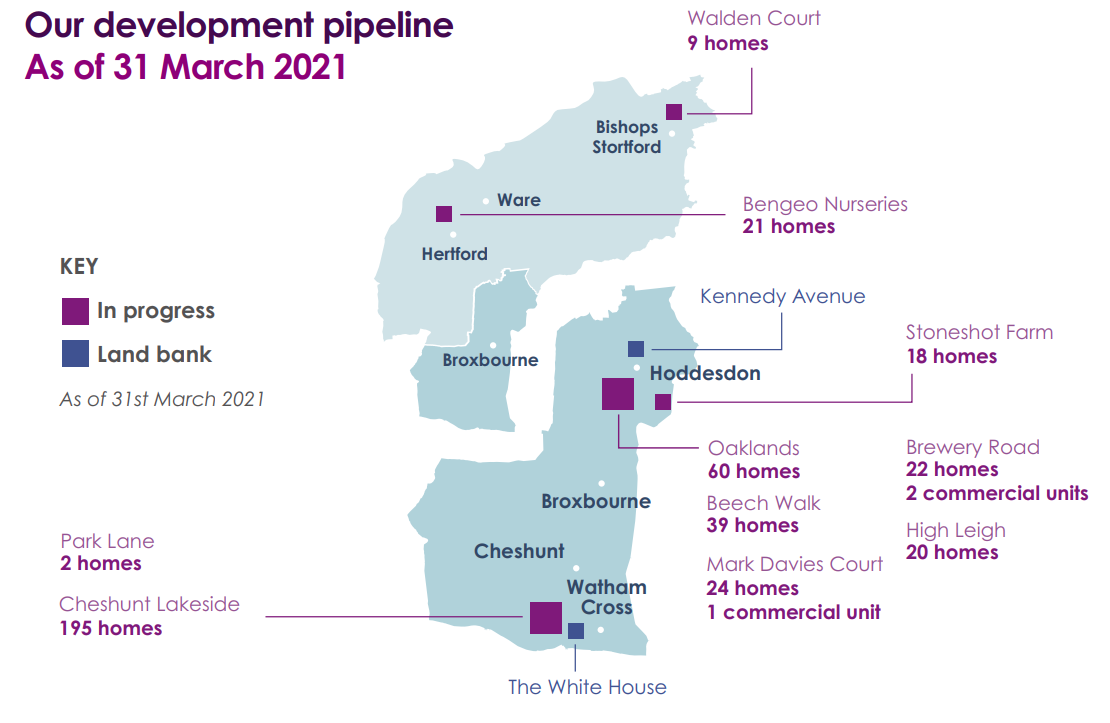 Find out more
For a better idea of the types of developments we deliver, you can explore:
A selection from our portfolio of completed projects.
Information about our commercial arm (Everlea Homes), if you're looking for a partner to develop homes for private sale for profit.