B3 stands for better homes, better communities, and better business.
We want better futures for people who are priced out of the housing market.
So we have launched a new strategy, which sets out how we plan to support our customers and communities between 2021 and 2024.
The themes in our strategy were driven by the findings of a research project we conducted in 2020, looking into the housing crisis in our local area.
Working with our partners, we identified that the levels of support need in our area are comparatively high for our county. Therefore, we plan to focus on helping our most vulnerable customers to sustain their tenancies when they face challenges. This is why we have a dedicated theme for 'Support when life changes'.
Broxbourne's population showed a higher proportion of people employed in lower wage roles and higher levels of deprivation, creating greater disadvantages than some other parts of Hertfordshire.
This linked into comparatively high levels of housing need, significant levels of homelessness and a concentration of people with support needs.
Across Broxbourne there were only 167 supported housing units. Broxbourne's residents' had less access to a range of support services locally than other parts of Hertfordshire, despite the evidence pointing to a higher comparative need.
The median house price in Broxbourne is now £355,000 putting the aspiration of owning a  home beyond the reach of low and even middle income earners.
There were around 2,200 benefit claimants in the private rented sector in Broxbourne, of a total of around 5,000, which is substantial.
Historically, there were very low levels of new development built in the borough in recent years (equal to 190 homes delivered on an annual basis or 0.5% stock growth per annum).
Broxbourne experiences significant in-migration of 3,000 people per annum from London - some of whom move into the private rented sector and establish a local connection before becoming homeless and/or seeking affordable housing.
A full report is available on request. Click here to contact us.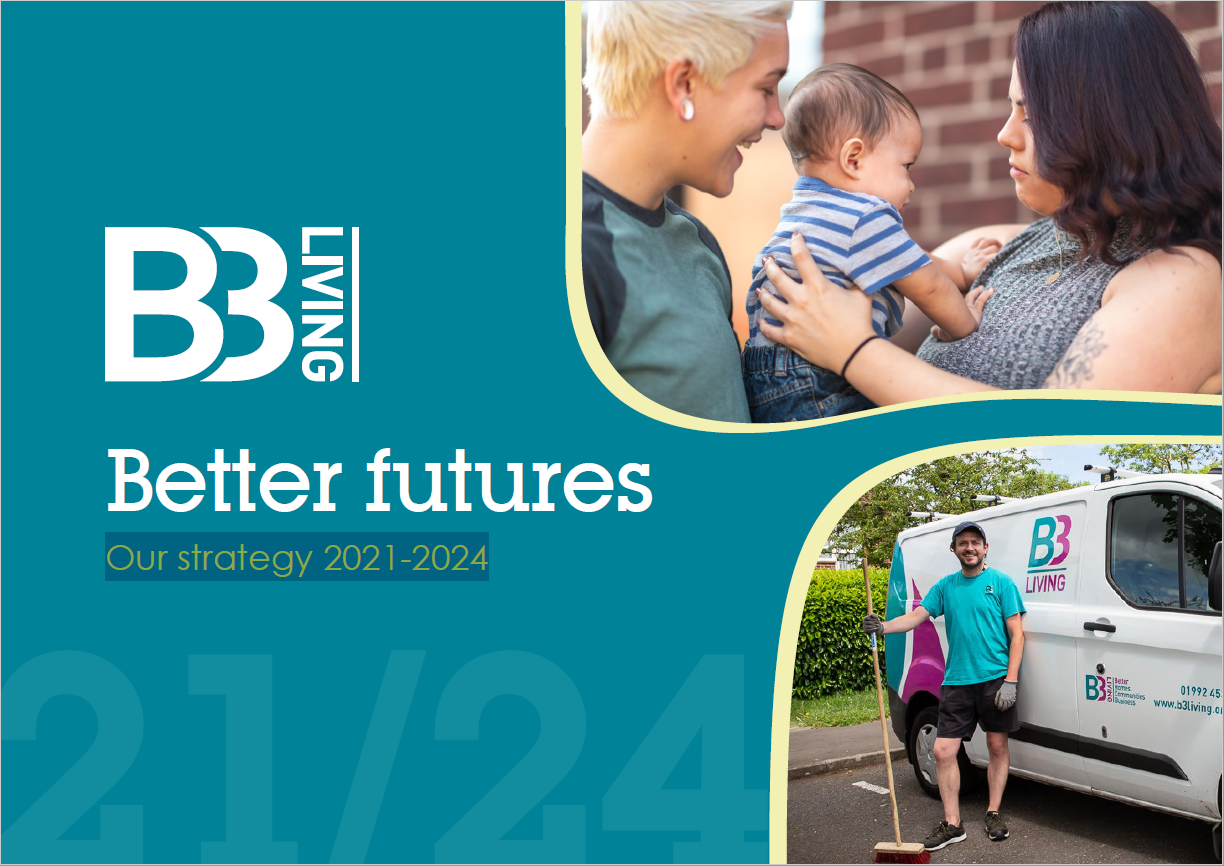 0
%
overall customer satisfaction


0
%
home with an EPC rated C or above


0
%
customer satisfaction with their home


0
%
new homes in borough of Broxbourne


GOLD
Externally accredited sustainability award


MAINTAIN
financial strength and regulatory gradings, and receive positive stakeholder feedback.