We get it. Getting a buggy up to your flat while juggling shopping and children can be a mission.
Hallways and walkways can be a bit bland – plants add a bit of life.
So, why are we asking you to take them away?
Fire safety – that's the one and only reason.
On the day-to-day, a buggy or plant pot doesn't look like a risk. But ...
Add smoke, darkness, and confusion - and all these objects become much bigger hazards. Something left in the hallway could be the thing that stops you getting out, or the Fire Service getting to you.
This is why we'll need you to help us to keep all hallways clear.
---
If you leave something in the hallway, we'll pop a reminder on it asking you to move it. Eventually, we would have to take it away, if you don't.
Yes, we're planning for the worst-case scenario. But in that scenario:
People can't get past or trip over objects in the hallway.
The objects themselves can catch fire, giving off toxic fumes or spreading the fire and blocking an escape route.
Some materials (e.g. certain types of glass) can explode at high temperatures.
The Fire Service are struggling to get past obstacles, slowing them down when every second counts.
Objects in open spaces could be targeted by arsonists.
Although you might have spotted notices and tickets from us more recently, it's something we'd been working on for a while.
In recent years we have learned a lot, so we are being even more 'hot' on this and trying to do more to raise awareness.
While we can't compromise on safety, your home still needs to be somewhere you enjoy living. We are happy to work with you to explore options – sometimes we may be able to find alternatives storage, or instead of the walkways we could make other areas available for planting.
If you want to talk to us about this in more detail, get in touch at enquiries@b3living.org.uk or on 01992 457300.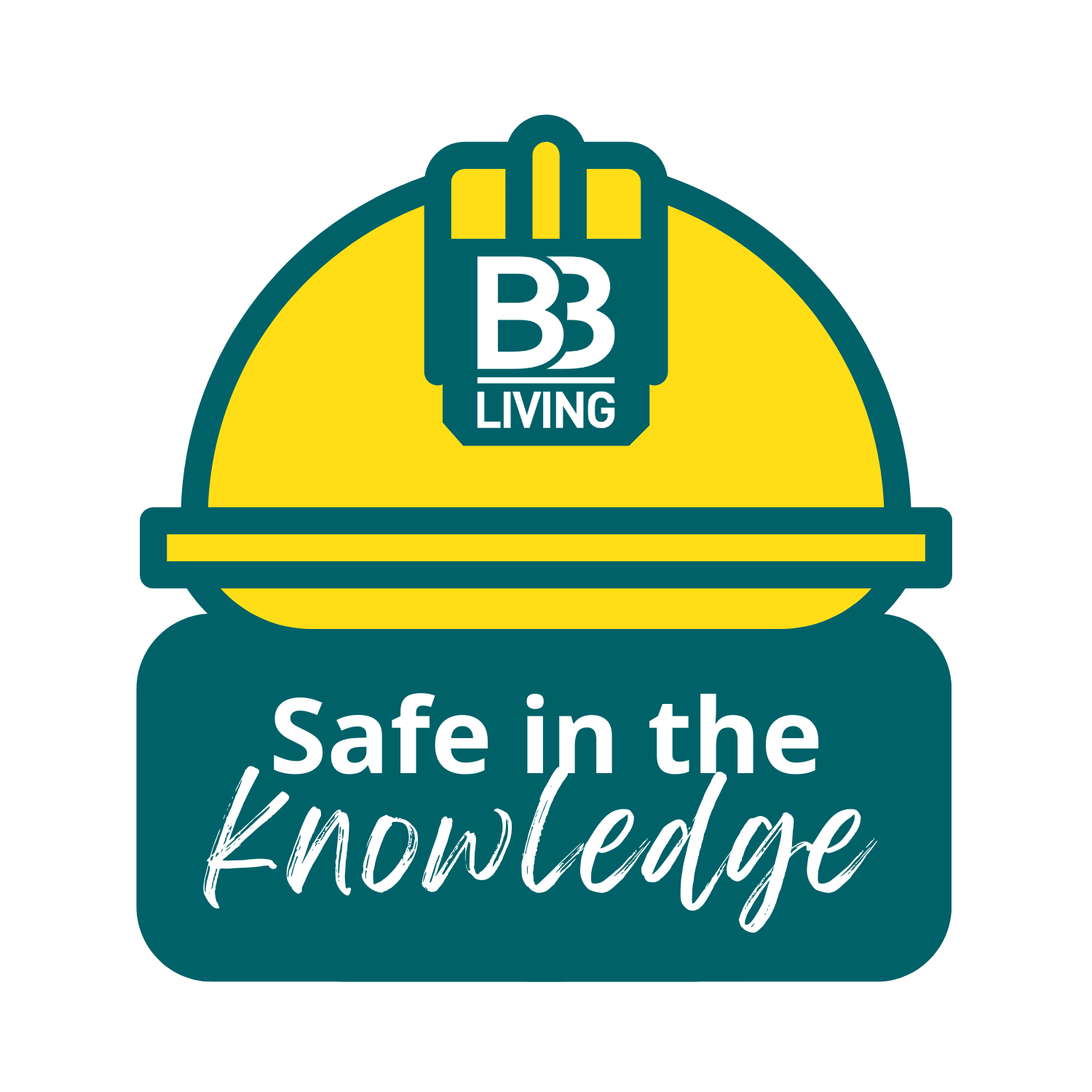 #SafeInTheKnowledge
Know what keeps you safe at home.
Safe in the Knowledge is our home safety campaign. It covers all the things we're doing to make our homes safe - plus all the things you need to know about how you can stay safe in your everyday routine.