Meet Amanda...
B3Living tenant and community star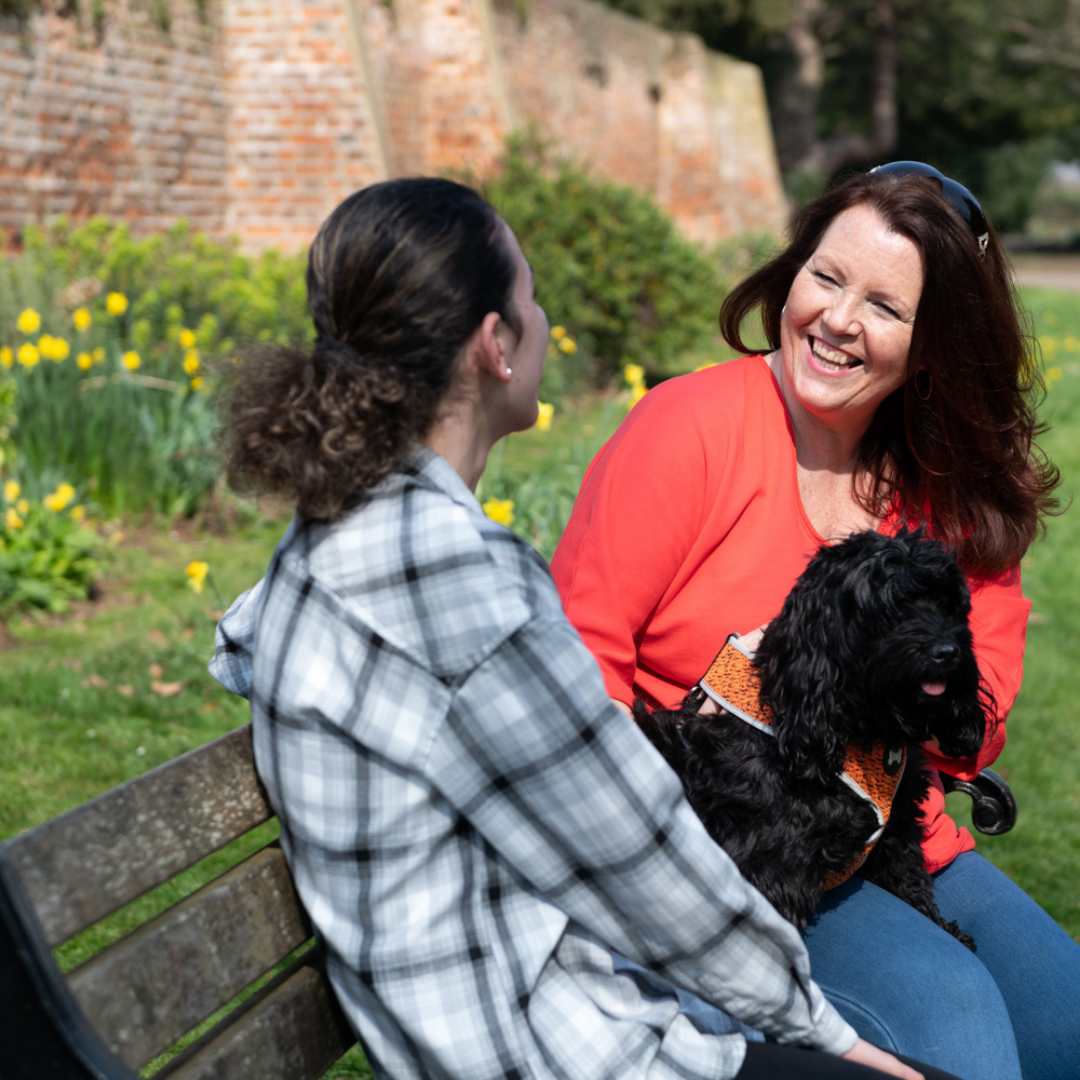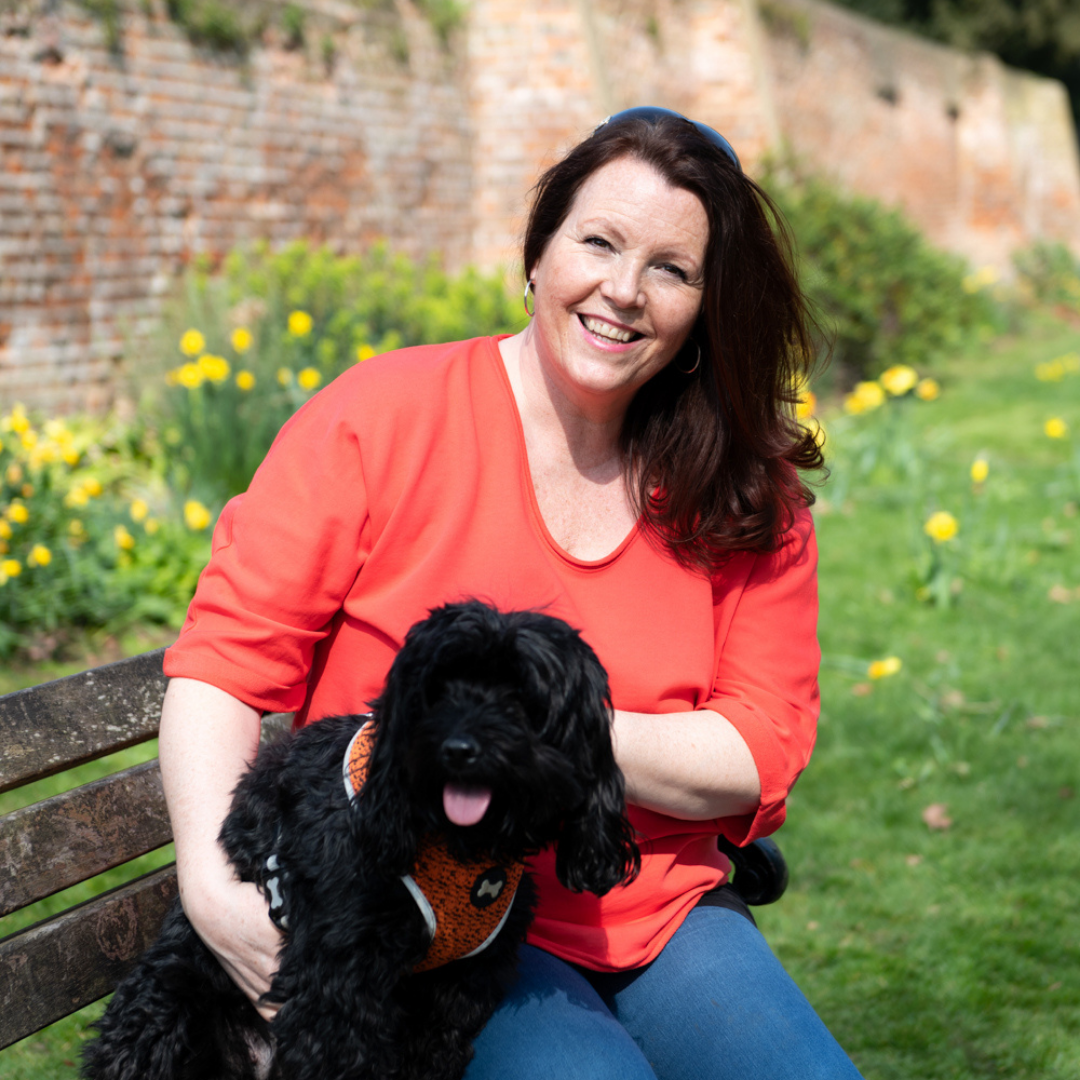 We caught up over a stroll in the park, and here is what she had to say...
I have been with B3Living since 2001 when I first moved into the Borough. I moved with my four boys and my husband, and we have been in the same house ever since. I'd like to thank B3Living for nominating me for the resident of the year award. Being a B3Living tenant has been great. I must also mention Helen and Anna from B3Living, they are both wonderful. There have been times when I have been vulnerable myself and B3Living has been amazing in helping me to maintain my home and support me as a resident.
What made you take an interest in community work, and where did it first start?
One of my boys was a Great Ormond St baby, he had a rare form of meningitis, and was one of the first in the country to get it. They featured him on BBC Panorama, so everyone knew him. The work they do at the hospital is amazing. I wanted to give back, so I contacted a local football club and other local organisations (including B3Living) to put together a fundraiser. We managed to raise over £6,500 for Great Ormand Street Hospital. I absolutely loved organising the event, and that's where my love for it started. I have always been the 'family organiser' whether it be birthdays, street celebrations, or any other events.
I started volunteering at a day centre for autistic adults and spent some time volunteering for probation services as a court advocate. I was one of the first in the Borough to join the 'through the gate' project, which was a programme set up to that support past offenders, it really helped that I was a local resident, many of the people there felt they could open up to me, as I'm a normal person, just like them.
I was networking within the community without even knowing it, as time went on, I got to know more and more people. When my boys got a little bit older, I decided to study event management. I graduated the year the UK went into lockdown. Lockdown put a huge stop to community events, we've got over the worst of it now, but during that time, I thought I need to do something, which is typical of me. I always think of other people when there is a crisis, for example, if the weather is bad, it makes me automatically think of the homeless people that sleep outside.
People started bulk buying during the lockdown, which meant they had a lot of waste. I started collecting their 'food waste' and a lot of it was still good enough to be used, so I started making parcels to give to people who needed it, it became really popular, and I was enjoying what I was doing so I decided to register as a charity. The food pantry (Hearts Helping Herts) now feeds just under 200 people.
The cost-of-living increasing has made it difficult for a lot of families and everyday people. For many it's heat or eat, and how could you decide if you have children?
Do you think there's a stigma when it comes to food banks?
I think there was. Food banks are amazing, however, they usually come with a protocol, and you have to be referred and meet the eligibility criteria. Whereas with local food services like the food pantry, people can just come along and get the food they need, without any questions.
Some people assume only people who are unable to work can get support with food and essentials, but that's not the case. There are a lot of people in full-time work that still struggle. I'd say probably 55% of people who come to the food pantry are in full-time work.
Lockdown has changed people's perceptions. Every day people have become united and work together to support each other.
I think I'm approachable because I am just a regular B3Living tenant, people can relate to me because I've been in a similar situation to them. I know what it's like and I just like to give back. A lot of people might not know where to get help from. I don't like people to think I am superior to them, people often assume I work for the council, but when they realise, I am a tenant, it makes them feel a lot more comfortable.
If anyone is in a difficult position, is there anything you'd like to say to them?
If anyone is struggling, whether it be food-related, excluded from society, loneliness, or anything like that, just get in touch, you can visit www.heartshelpingherts.org.
Even if we're not the right organisation to help, we can always signpost you to someone who can.
Of course, if you are a B3Living customer, you can always contact them too.