Tell us a little bit about yourself
I have been a B3Living customer for roughly 22 years, and my experience with B3Living has always been positive. I volunteer at Shirley Close Harmony Garden for Wyld Edges. I first got into volunteering after I met Wenderlynn and Ian (Directors) at an allotment site, they were running a Permaculture course. Wenderlynn and Ian are both passionate about what they do, I instantly clicked with them and found that I enjoyed the course.
What's your favourite thing about the volunteer work you do?
I love the social element of it, we are slowly starting to get more and more people involved. Anyone can volunteer for Wyld Edges; you don't have to be great at gardening. The project I've been working on has come a long way since I first started. It's also been great for my mental health. If anyone experiences feelings of loneliness, it can really help to get out in nature and interact with other people. After lockdown, I really valued being able to be out and in contact with people again. I volunteer twice a week and it has become my main hobby.
I have really enjoyed the visioning workshops; we all come together and forward ideas, it gives us a chance to think about what we really want the space to turn into. I think it's great to have a space the community can enjoy and come together. At the last workshop, there were representatives from B3Living, and the local council, I think that was really nice to have everyone involved.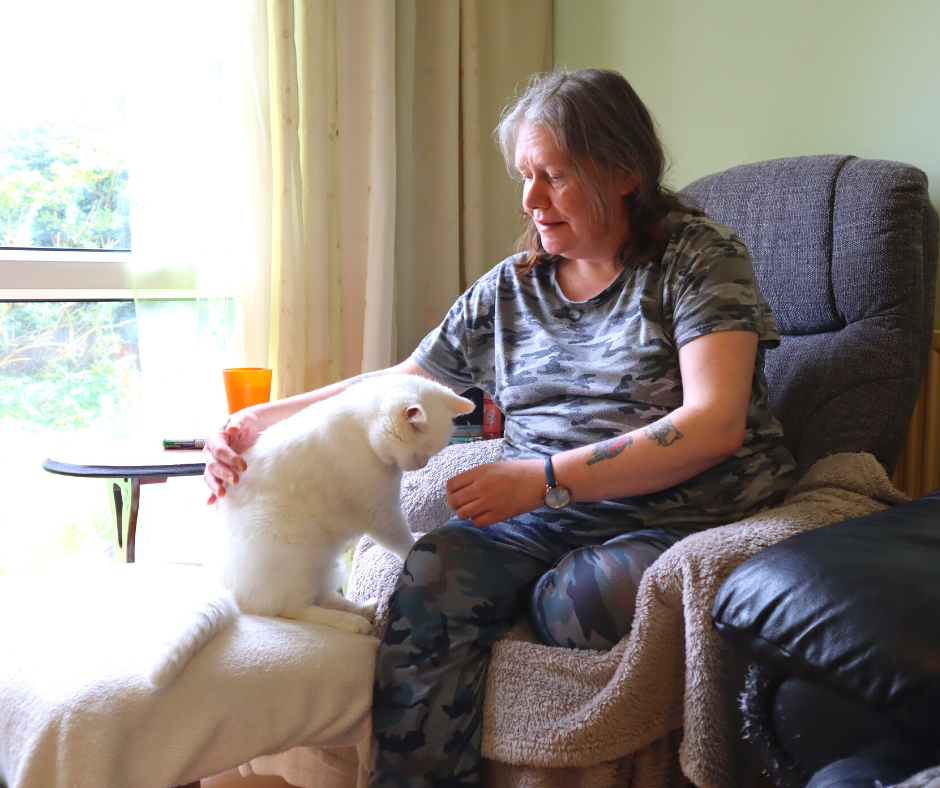 What has your experience of being a B3Living customer been like?
It's been good overall. I find the website easy to use and if I need to speak to someone or report a repair, I don't have to just rely on email, there are so many ways I can get in contact. The communication from B3Living has always been great, but really improved over lockdown.
Shirley close Harmony garden opening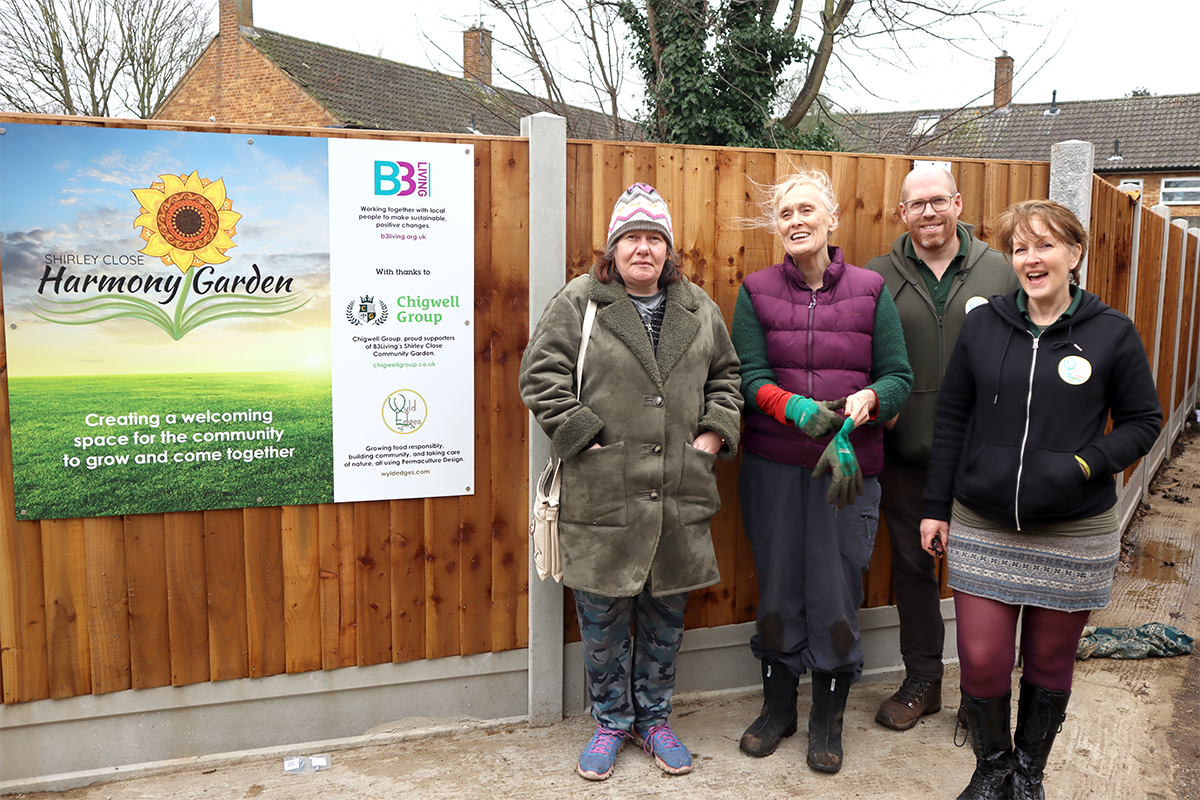 We had the chance to join Nicky and Helen (Wyld Edges volunteers), for the opening of Harmony Garden. Here's what they had to say...
It was very overgrown, full of rubbish and neglected. It was completely covered with brambles. We've now moved the brambles under the tree where they will compost down and become part of the infrastructure. We're now also in the process of taking the roots up and although we want things like that to grow, we want to decide WHERE they grow.
It's not just for us, it's for the community. The green space was needed. It's good for people's mental health to be outside and it's certainly good for mine. We both enjoy playing with the mud and getting stuck in, we really do. It's got a lot of potential for things to happen here.
The sky is the limit. The great thing is that because it's all going to be done under permaculture principles, we will have a brainstorming session to decide what fits were looking at where the light is and what other people might bring to the garden.
It's all-inclusive. We want other people to come and sit and enjoy or help out if they would like. We just enjoy sitting here and hope others do too.